Thunderclap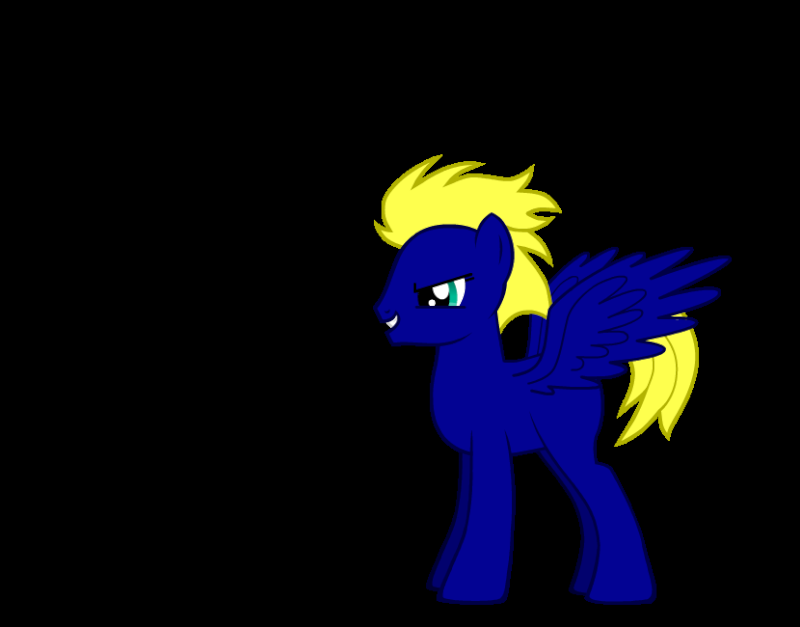 Gender: Male
Species: Pegasus
Mane: Electric yellow. Messy, electrified, and unkempt. Usually swept back by the wind.
Tail: Electric yellow. He keeps it short and unkempt. It looks messy and electrified.
Eyes: Normal sized eyes, a deep teal blue colour.
Body:Abnormally large and muscular. A royal blue coat.
Cutie Mark:Double lightning bolt
Age: Young adult
Personality:Thunderclap is compassionate and helpful. He loves nothing more than to help other ponies. He is also gung-ho and straight to the point, often rushing into things without thinking about it.
Likes:Flying, helping other ponies, martial arts, making cloud statues and manipulating the weather.
Dislikes: Selfish ponies, spiders, tomatoes
History: Thunderclap was born to two earth pony farmers, Puresteel and Shimmering Dawn. Thunderclap grew up on the farm, helping his parents with a variety of chores. Soon after he learned how to fly, he discovered his talents at manipulaing his weather, which he used to help his parents' crops grow. His family was not very rich, and could not afford many luxeries. Because he knws what is like to be at the bottom, Thunderclap finds it very important to help ponies in need. His parents later went to open a small produce store, and Thunderclap left his small village to find more ponies to help.