Vigor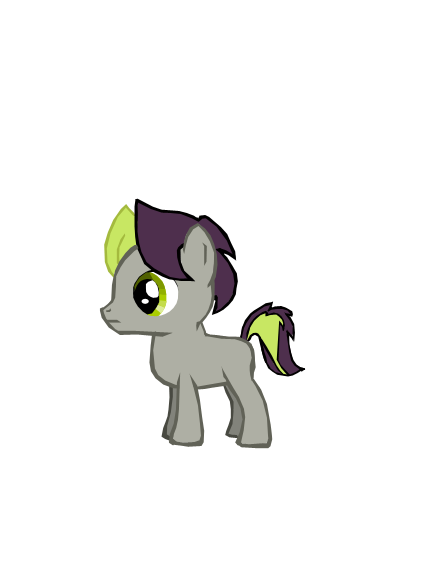 Gender: Male
Species: Earth Pony
Mane: Purple and Yellow
Tail: Same color as hair, shortish
Eyes: Yellow
Body: Small, and light. Grey color.
Cutie Mark: Blank
Age (Baby,adult): Child
Personality: Energetic, childish, and good natured.
Likes: Soda , Playing, arcades, family, and being in the city
Dislikes: School, Sitting still, going to bed, and being scared
History:
Vigor was born an only child to a young couple in Manehattan. His
parents found him to be a very energetic. Mainly because he is usually
awake for long durations. This often drove his parents crazy because
they would have to take turns to stay awake with him and they often
couldn't keep up with him.
Currently Vigor is living happily, but he has a stressed relationship with his parents. They love him, but he has a tendency to bother them. Still otherwise life is well for Vigor, at least for now.