Howdy everypony.
This is the art for this OC so far, a before and after snapshot.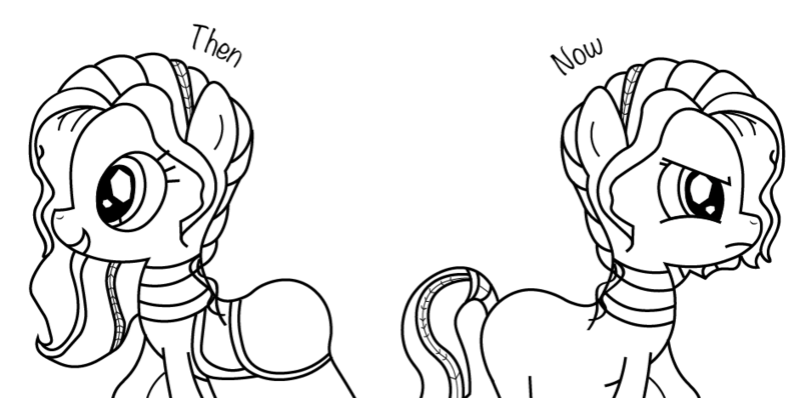 Uncoloured and unfinished, but I shall describe her for you. A crystal pony, average in height, and so far I think she's a sandy colour with blues in the mane and silver feathers braided through, so that when she runs by there's an iridescent shimmer.
She's going to wind up a villainous assistant of Inferno (our resident evildoer, thank you Bright) but she wasn't always this way. Currently, her history is that she used to be a diplomat in the Crystal Empire before Sombra showed up and she didn't manage to get to help in time – although she herself escaped the curse. There's a lot of extra stuff in there but basically, she gets corrupted and has been imprisoned until very recently.
TL;DR
- A crystal pony
- Former diplomat
*loved words and writing, talking, outspoken but mindful of other ponies, brave
- Now in a bit of trouble emotionally, unstable and corrupted to the dark side
So far I'm thinking something like
Pearl Facet
, but I would appreciate any help.