(the one on the right)
Had this artwork done for me... I have many more like it. ((I'm obviously new here and would love to get involved in this community))
Duskfall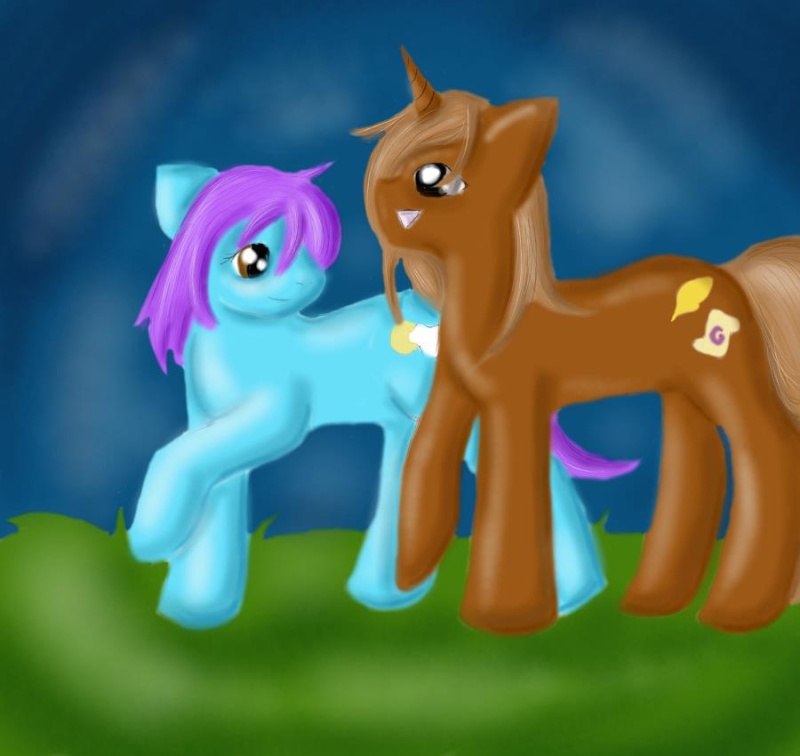 Gender:Male
Species:Unicorn
Mane:Long and brown. It lies flat down my face with little lift.
Tail:Much like Duskfall's mane. Long and brown, it lies flat down my backside.
Eyes:Black
Body:Slighty taller than a 'normal' pony.
Cutie Mark:A golden quill next to a scroll with a swirling purple haze rotating out of the center of the scroll
Age (Baby, filly, adult:(Adult
Personality:Often nice if not reluctant. Most often seen as a 'Gentlecolt'.
Likes:Music, literature and the company of others.
Dislikes:Rudeness, 'too much enthusiasm' and more often then not, sport.
History:Has been living his whole life in another town far away, after quickly as a child learning that he loves to write and that's what he's good at he was envious to move out of town. Having moved to Ponyville for a 'quieter' life, he is very happy with what he's become. Though lacking friends he soon found out that he's enjoying sitting home alone, writing stories, as much as he likes hanging out with others.
((Hope that's alright.))