Something Nameless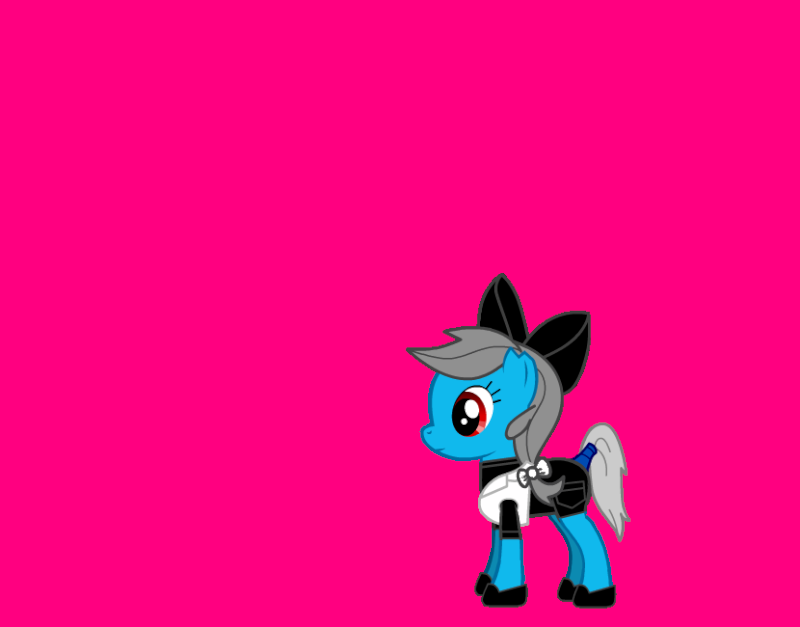 Gender: Female
Species: Earth pony
Mane: Immaculately kempt, grey.
Tail: Same as mane, but a bit lighter.
Eyes:Red
Body: Small and slight. Looks like a small breeze can push her over, whilst in reality it would take a storm.
Cutie Mark: None.
Age (Baby, filly, adult): Filly
Personality: Very matter of fact and no nonsense, Something is very dedicated to serving her employer in cleaning, cooking and conversation. This strict mind of duty to her life has an unfortunate side effect of taking everything far too seriously and unable to develop a sense of humour. This pretty much leaves her friendless, not that she cares. Her life does not depend on making friends.
Likes: Order, efficiency, perfection, vanilla ice cream (her one weakness)
Dislikes: Nonsense, chaos, parties (gasp), crowds
History: Born into a poor family of 14 children (not including her), Something was taken in by a rich Manehattan family to be raised as a maid. Not even named when she was given, she became known as "something something" or, the title she adopted, "Something Nameless." Being a maid all her short life, she learnt only discipline and service from the older servants, who appreciated her earnestness. However she barely interacts with any other fillies of her age, leaving her with no close friends. She doesn't mind this, because she doesn't even know about such a concept, and she avoids large social gatherings. However, she still has the innocence of a young filly, and a liking for ice cream (specifically vanilla).